I look at a picture of Joe on the beach, quietly carrying a starfish back to the sea,
while beams of light shine down from the sky, dance on the waves 
     and envelope him in light and warmth.
 
I see him walking steadily, calmly toward the light,
     happy for the energy he feels from it.
 
And now the light is brighter and his silhouette fades into it...

and now,
        he is the light.
 
He is the light of my world, and he will always be with me.
 
Jane F. Hylton
February 3, 2015
 
It is with deepest regret that we announce the sudden passing of Joe Lane Hylton, whom went to the Lord on Wednesday, January 28, 2015.

We encourage anyone whom knew Joe to post in the Guestbook,  as well as to attend the arrangements intended to honor his life:

FRIDAY, FEBRUARY 6th, 2015   4-8PM  Visitation at Vinyard Funeral Home, Festus, MO 63028
There will be a jammer's circle for any fellow musicians whom would like to pay tribute to Joe during this time. 
One chair will  forever remain empty in our circle, but we know Joe will be fingerpicking along, from his new Heavenly Home.

SATURDAY, FEBRUARY 7th, 2015   FIRST UNITED METHODIST CHURCH, Festus, MO 63028
9AM  Final visitation (at the church)
10AM Service
Followed by a light luncheon.

More information may be found at:  
http://www.vinyardfuneralhome.net/obituary.php?idx2=1396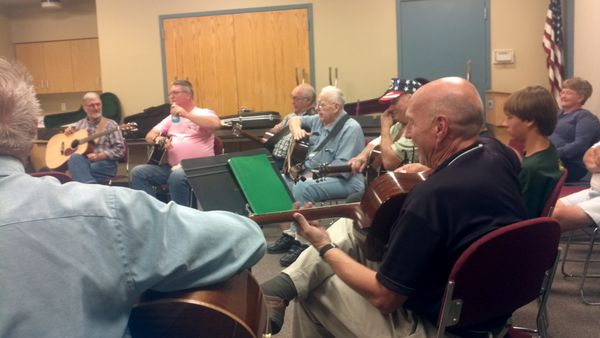 Wife Jane and son Justin are deeply touched by the outpouring of love and support via FaceBook, text messages, phone calls, and Guestbook posts on this website.